Alagappa Institute of Skills Development, Alagappa University, KaraiKudi and HebeSec Technologies -Cyber Security Consultancy Services and Training in INDIA & MALAYSIA signed MOU & Collaborated as Alagappa University – HebeSec Research & Development  Centre (AU-HRC) IN KARAIKUDI to Provide Short Term Skills Training Programme, Research and Development and Consultancy Services in Cyber Security.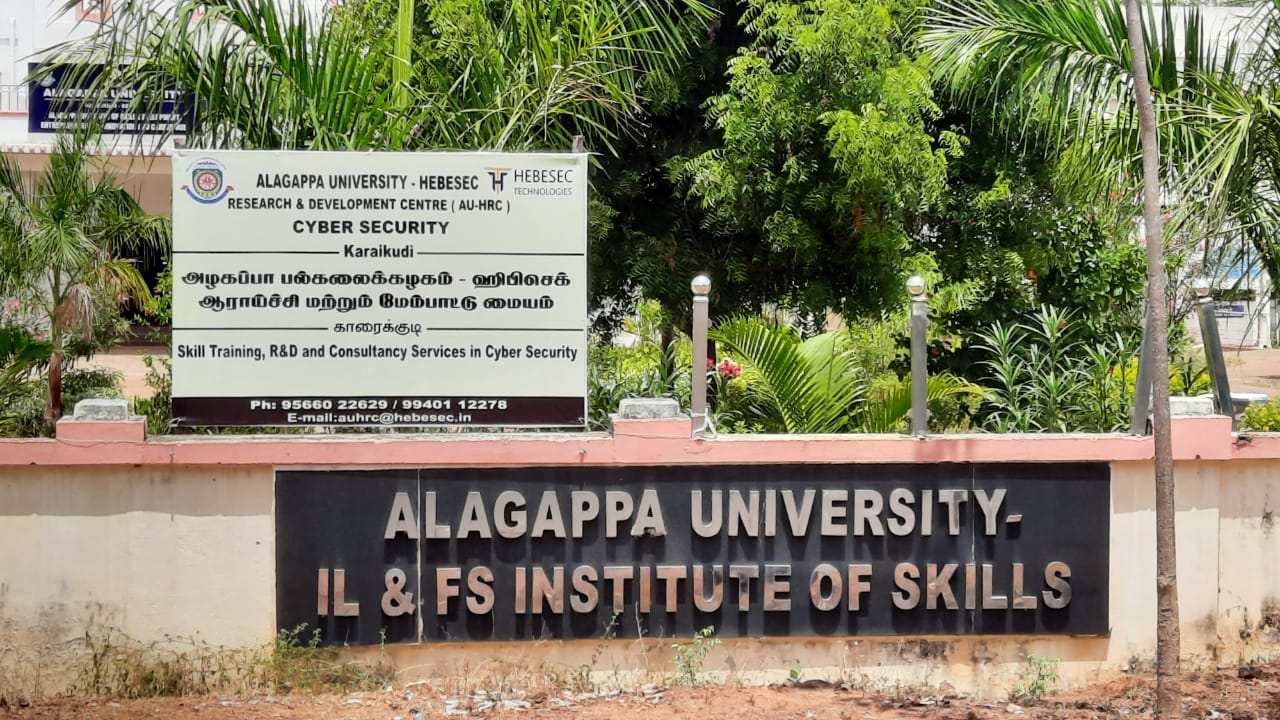 Here, AU-HRC provides Short Term Skills Training Programme for School & College Students, Professionals to enrich their skills and knowledge in Cyber Security, Cyber Safety and Cyber Crime related events.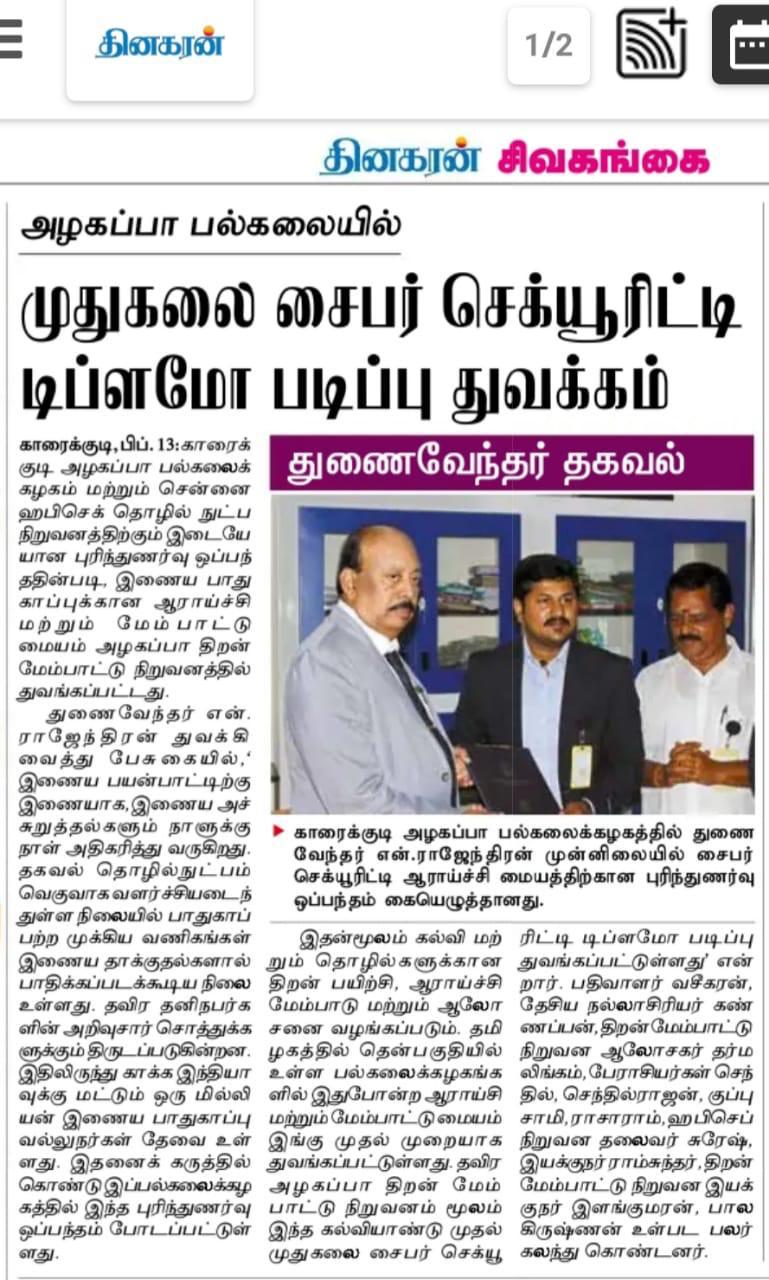 Source: Dinakaran on 12/02/2021
AU-HRC works on key areas like Penetration Testing and Security Assessment. In today's Information Technology -driven World, Your Core Business is Prone to Cyber-Attacks.We deliver Penetration Testing, Security Auditing, Consultancy Services and Training to evolve highly sophisticated Cyber Defense Infrastructure.